Award Winning Honda Dealership in Florida City, FL
Largo Honda would like to congratulate 5 of our Honda Sales Consultants for attaining Gold and Silver Level memberships in the 2021 Honda Council of Sales Leadership Program.
Congratulations to Our Winners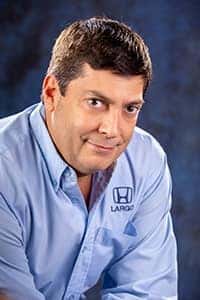 Victor Kyrr
Gold Master Winner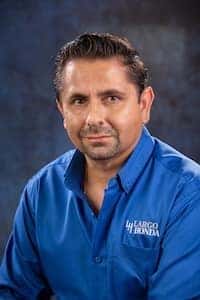 Antonio Ballesteros
Gold Winner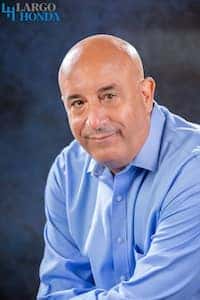 Gilfredo Sardinas
Gold Winner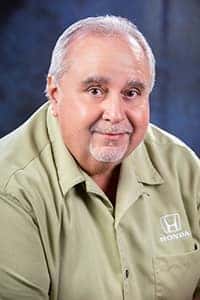 Jorge Santiesteban
Silver Winner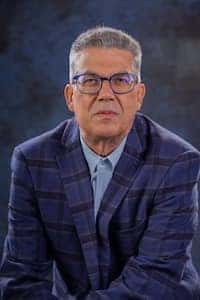 Julio Casanova
Silver Winner
About the Program
The Honda Council of Sales Leadership is an annual recognition program designed to encourage a high degree of professional development and exceptional customer service throughout Honda dealerships nationwide. The program identifies consultants who excel at enhancing the customer buying experience.
---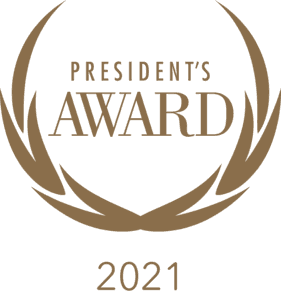 Largo Honda Honored With 2021 Honda President's Award
We at Largo Honda are excited to announce that we have earned the prestigious 2021 President's Award for the 9th
time from the American Honda Motor Co., Inc. for excellence in all business areas, including sales performance,
sales experience, service performance, and business operations.
It is an honor to receive this award for an 9th time, as it will reaffirm our dedication to providing our customers
with outstanding sales and service experience. The President Award recognizes our commitment to providing our
customers with an exceptional sales experience.
---
Consumer Satisfaction Awards from Dealer Rater
Largo Honda has won this award consecutively since 2015. The Consumer Satisfaction Awards represent an
expansion of our annual recognition program for top car dealerships in the U.S. and Canada. The program is intended
to complement our annual Dealer of the Year Award.
Consumer Satisfaction Award recipients must meet the same requirements as the Dealer of the Year program, as
described above. The Consumer Satisfaction Awards are given to the following:
Top 10% U.S. franchise dealers based on their PowerScore.
Top U.S. used car dealerships based on their PowerScore.
Top Canadian car dealerships based on their PowerScore.
Largo Honda is eager to provide you with the high level of customer service that you deserve, and our team of
professional Honda associates looks forward to welcoming you over to our convenient Florida City, FL location soon.
Test drive a new Honda Accord
and ask our team about the impressive amenities that come standard with your purchase and see for yourself why
we've earned so many prestigious awards!
---
Largo Honda Honored With 2021 Edmunds 5 Star Award
To be eligible, dealers must participate in the Edmunds Dealer Partner program and have received at least 40 sales
reviews on Edmunds in calendar year 2020. Additionally, Edmunds Five Star dealers must have earned an average customer
sales review rating of at least 4.5 stars between January 1, 2020, and December 31, 2020, to qualify. Largo Honda is
proud and honored to have made this select list!
---
2019 Top Rated Dealer at Carfax.com
The Top Rated Dealer Awards form Carfax.com will be given to the car dealership that has the highest consumer rating
in their brand category based on customer reviews. Largo Honda has an average rating of 4.9 out of 5 stars!
---
Dealer Of the Year Awards from Dealer Rater
DealerRater's Dealer of the Year Award Program recognizes a select number of car dealerships throughout the United
States and Canada for outstanding customer satisfaction as expressed through customers' online reviews posted on
DealerRater.
The Dealer of the Year Awards will be given to car dealership that have the highest PowerScore™ in their brand
category, both at national and state/provincial levels.
Each dealership's PowerScore will be calculated using a Bayesian algorithm that considers the dealership's average
DealerRater star rating as well as the total number of reviews written about the dealership during that calendar year.
---
Explore Largo Honda Today, Quality Automotive Assistance In Florida City, FL
Our Honda dealership offers a full line of reliable, fuel-efficient vehicles that comes with helpful safety
technologies and advanced performance features that turn your daily commute into a fun-to-drive experience. With an
exciting lineup that includes the Fit, Civic, Insight, Accord and Clarity, there are many Honda models to pick
from. Treat yourself to the high level of service that you deserve, from a hassle-free dealership that caters to
your auto needs, visit Largo Honda today!