Open Today!

Sales:

8:30am-8pm

| Call us at: 786-563-7650
Why Buy from Largo Honda?
Welcome and thank you for wanting to learn more about Largo Honda. A proud part of this community for over 40 years, we are delighted that you are considering us for your next vehicle purchase or servicing needs.
Our mission is to provide the highest level of customer service, quality vehicles, and reliable financing options to all our South Florida, Miami-Dade County, Homestead, and Kendall, FL, customers. We hope you choose us for your automotive needs.
Our Vehicle Inventory
At our dealership, we offer a wide range of new and pre-owned vehicles. We believe that the best way to ensure customer satisfaction is by providing you with a wide range of options to choose from. Therefore, you'll have sedans, SUVs, and trucks to browse through on our lot.
You'll save more when you buy from us, too. Unlike other dealerships, we won't charge you over MSRP and we'll guarantee the best deal—or pay you $2,000!¹
Additionally, our vehicles are maintained to the highest standards to ensure that they are in pristine condition and will provide you with a reliable driving experience.
Dedicated to You
Our sales team is composed of highly experienced and knowledgeable professionals who are passionate about helping you find the perfect vehicle.
Our team is committed to providing a personalized and transparent car-buying experience. In fact, we have even won the following awards due to our commitment to our customers:
2023 Consumer Satisfaction Award
Edmunds 5-Star Dealer
Our award-winning team is well-versed in the latest vehicle technologies, safety features, and performance specifications, allowing us to answer any questions you may have. Whether you are looking to buy a new or pre-owned vehicle, our sales team will guide you through the process and ensure that you make an informed decision.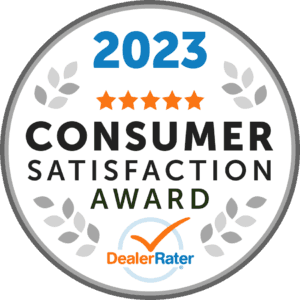 The best part is that we offer convenience and will deliver your car right to you! We even have free delivery throughout the state of Florida. You can even shop entirely online with Easy Shop. It allows you to do the following, all from the comfort of your couch:
Value your trade
Get approved for financing
Select service and protection plans
Choose your delivery method
By Your Side Every Step of the Way
At our dealership, we understand that financing can be a multi-step process. That's why our finance team is dedicated to helping you find the best financing options for your vehicle purchase, so that it's as simplified as possible for you.
Over the years, we have worked with a wide range of lenders to secure financing at fair rates. Our team will guide you through the entire financing process, ensuring that you have a clear understanding of the terms and conditions, and will answer any questions you may have.
Mon - Fri

8:30 AM - 8:00 PM




Sat

8:30 AM - 7:00 PM




Sun

11:00 AM - 6:00 PM



Our Service Center
Our service center is equipped with the latest tools and technologies to provide you with exceptional maintenance and repair services. Our certified and experienced technicians are dedicated to ensuring that your vehicle is operating at optimal performance. We provide a wide range of services, including oil changes, tire rotations, and brake repairs.
We believe that preventive maintenance is the key to extending the life of your vehicle, and our team will work with you to create a customized maintenance schedule that suits your specific lifestyle needs.
Knowledgeable Auto Technicians
Our team of auto technicians is dedicated to providing you with the highest level of service and expertise. We are trained to work on all types of vehicles, regardless of the manufacturer, make, or model.
Our technicians are continually updating their skills and knowledge by attending training programs, ensuring that they are up to date with the latest technologies and innovations. We also use state-of-the-art tools and technologies to diagnose and repair your vehicle accurately, ensuring that you get back on the road as quickly and safely as possible.
Come Learn More About Us!
Now that you've had a glimpse of who we are, what we do, and the services we provide, it's time to take the next steps. The team at Largo Honda is excited to meet our South Florida, Miami-Dade County, Homestead, and Kendall, FL, neighbors and assist you with all your automotive needs.
Contact us today to get started!
¹ Good for 5 days after the sale, through 3/31/23. To qualify, a competing offer must be an official written offer on a new untitled Honda from an incorporated Florida Honda dealership. It must be signed and dated by an authorized dealership official, and include make, model, year, mileage, factory equipment, dealer installed accessories, and serial number. It must include detailed price, terms, and conditions and be current (unexpired) on the date presented. Other Lithia dealerships do not qualify. Bring your written offer in person to Largo Honda, located at 554 NE 1st Ave, Florida City, FL 33034. If Largo Honda cannot beat your best offer, you must provide the following to receive the $2,000. You must provide proof of purchase including the new DMV registration on purchased vehicle. Purchase documents must document that you purchased the exact same vehicle (serial number) as the quote provided. Vehicle purchased must have the same equipment, accessories, and terms as our vehicle and our proposal. To receive the $2,000, Largo Honda requires you to fill out a W-9 and submit to us all required stipulations of proof. The $2,000 check will be mailed within 14 days after all the required documentation is received.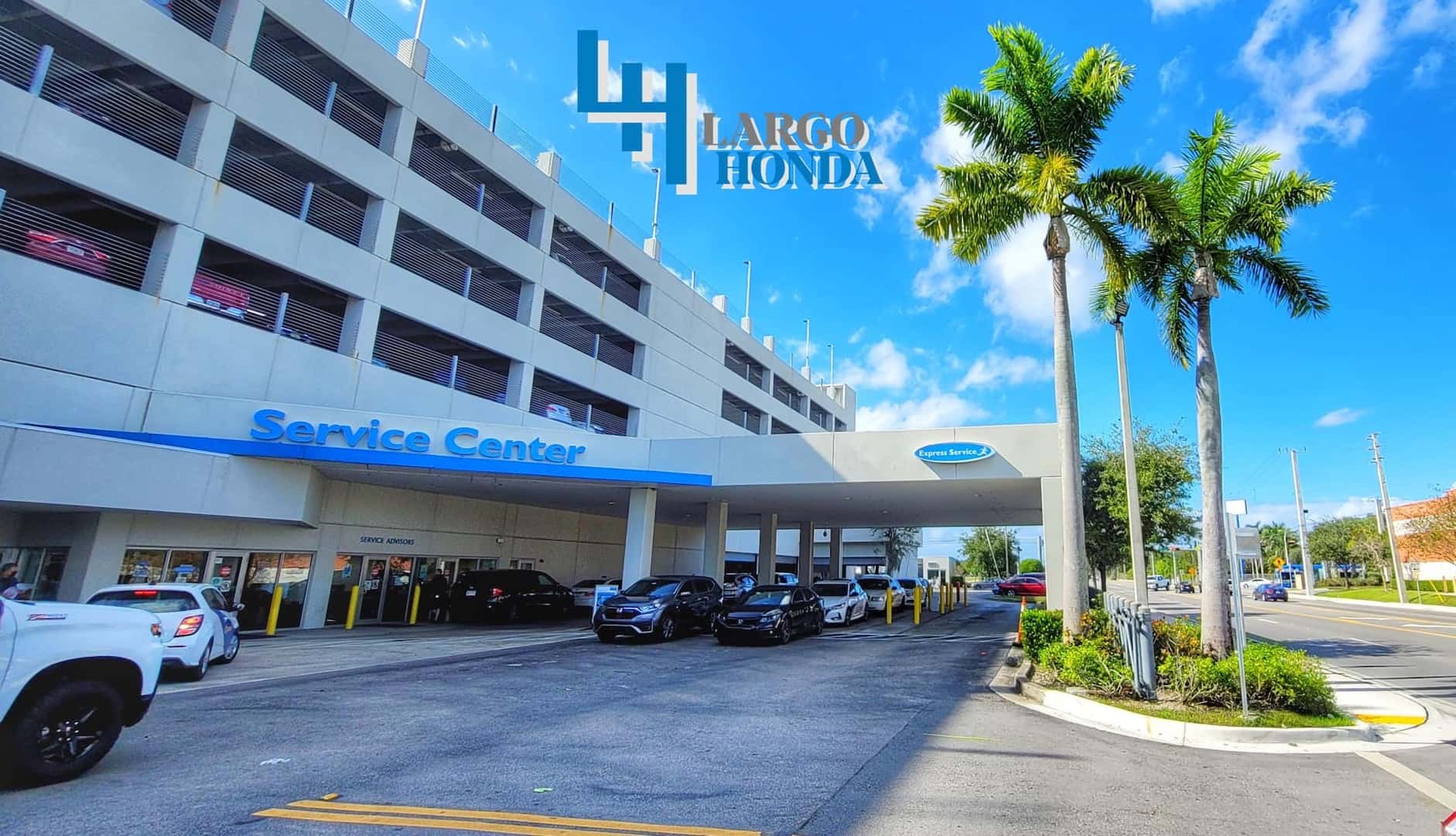 Get Directions
We are located at: 554 NE First Ave, Florida City, FL, 33034